Request A Quote Today!
Fun Party Ideas!

Requesting a quote is fast and easy. The prices specified within our catering menus are guaranteed and you will get the bottom-line price, which will include sales taxes, and delivery and setup charges (if applicable).
The prices shown in our catering menus are intended strictly to help you by providing a guideline for estimating a budget for your Luau Themed Party. To get the best price and any eligible extras, always request a quote.
If you are shopping around (we hope you are because we look even better when compared to other Luau catering companies) you'll realize hosting a great Luau Party is a lot easier than you might think when you have Tiki Tiki's provide an all-inclusive event.
Click On Your Location To Request A Quote:



DALLAS

| HOUSTON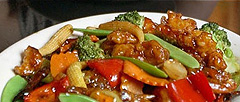 Have your guests wear khaki shorts, sandals and their best Hawaiian shirt to the party.
We have an assortment of fun party liehs that make a great accessory for your guests (small additional charge).
Send out fun postcards or emails, inviting your guests to your Authentic Luau Party!